As one of the leading companies offering topnotch IT solutions, Strategic Technology Solutions is full of talented people whose main interests are successfully helping and building strong relationships with the clients. The staffs are truly an incredibly valuable asset to the clients.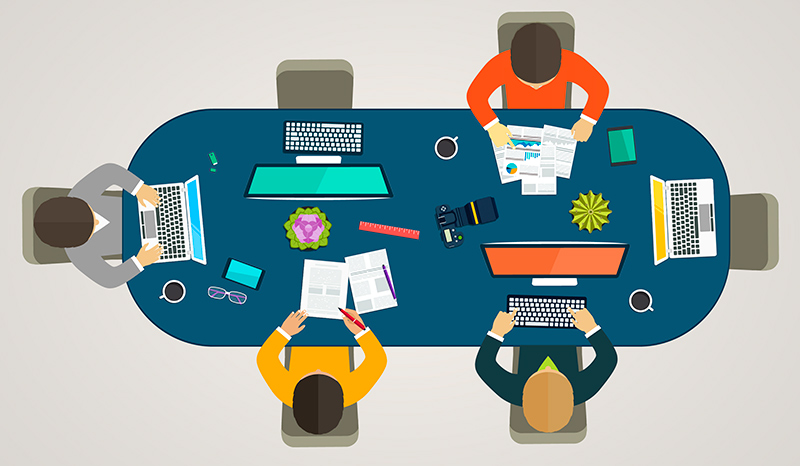 Ranging from highly experienced IT consultants and multitalented internet marketing specialists to creative web designers and reliable web developers, our company's people is the main reason why clients keep coming back and recommending us as one of the best provider of UAE IT solutions to others.
Here at Strategic Technology Solutions, your satisfaction is always our main concern and we have a passion of delivering true to your expectations. Our collaborative style of working emphasizes teamwork, tolerance for varying opinions and trust with one another, all in the efforts of making you fully satisfied and happy with our IT solutions in UAE. We work hard and with determination to make sure that targets are met and promises are fulfilled.
IT solutions company in UAE
Working with us truly feels different and it is no wonder we have been rated one of the top IT solutions providers. Here is a look at exactly what you can get from our team:
IT consultants
Our highly experienced IT consultants will work with you, advising you on how you can harness the power of IT to overcome your problems and meet your business objectives. We will introduce you to the wide range of solutions that we offer and inform you of how they can benefit your organization. Our IT consultants will talk with you to ascertain your actual requirements, help determine the IT resources you need define network/software requirements for your organization and develop and implement the agreed IT solutions.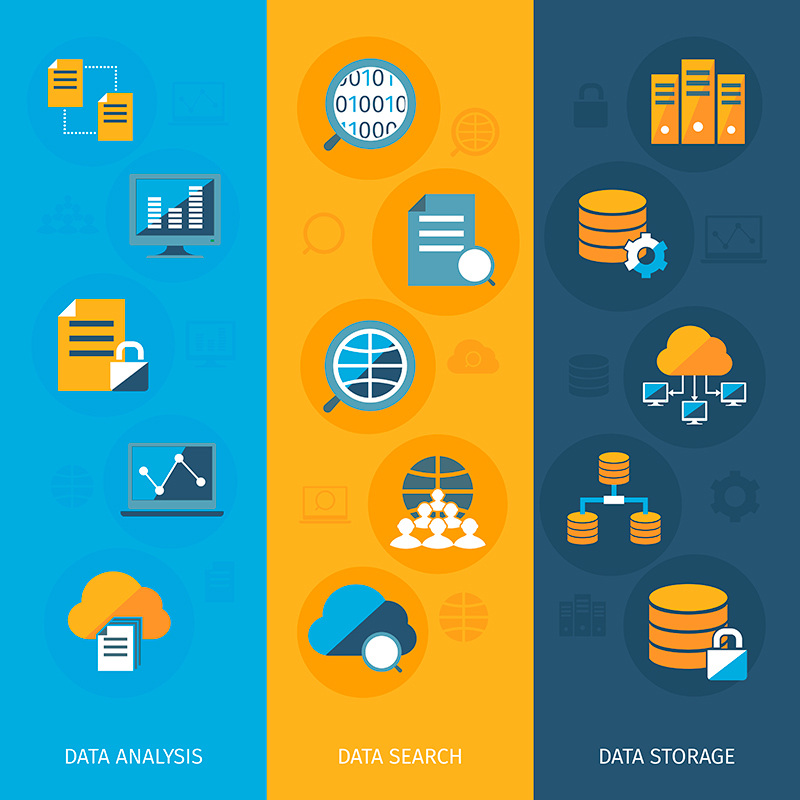 Web developers
Our highly skilled web developers are responsible for effective development of re-usable, innovative and creative web based tools to give your business the kind of online platform it needs to grow and thrive. Our web developers work closely with our company project strategists and the design team to make recommendations and develop specifications on how to use emerging and established solutions in your organization. Ranging from database administration to programming and graphic design, there is so much that our web developers have to offer you. These experts are always very knowledgeable and up to date with new IT solutions in UAE and work tirelessly in developing websites that engage and converts.
Internet marketing specialists
Online marketing can be quite tough to accomplish, considering that you have other tasks to handle like maximizing profits for your online business. Fortunately, our internet marketing specialists will lessen the burden by offering you the best UAE IT solutions company that aim at marketing your site and giving a competitive advantage on the web. They will develop concise, clear, easy to use and comprehensible marketing content and ensure that your search is well optimized for search engines. Other solutions offered by our marketing specialists include social media marketing, linking, developing pay-per click campaigns and much more.
Designers
Our team of web designers plan and create web pages and internet sites, most of which are a combination of text, sounds, video clips and graphics. If you are looking for a provider of solutions, particularly those involving web design and development, Strategic Technology Solutions the best company. Our web designers will liaise with you to ensure that we design a great site that is user friendly, appealing and effective. The great commitment, passion and dedication of our web designers, IT consultants, internet marketing specialists and web developers is what has made us the best IT solutions company in UAE.
UAE IT solutions company team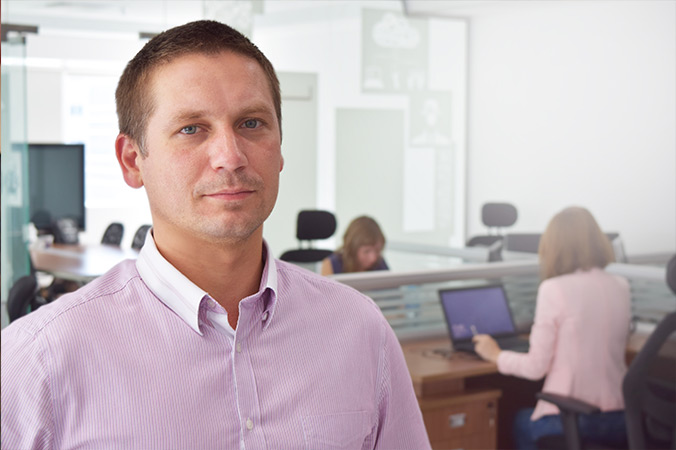 Alexander Belush, Managing Partner
Born in Moscow in 1981. In 2004 graduated from Moscow State Institute of Electronics and Mathematics with a degree in Management and Informatics in Technical Systems. Lives in the United Arab Emirates since 2004. Alexander has started his career in Emirates as a system administrator in Russian company. Due to his persistency and strong sense of responsibility he managed to move up the corporate ladder and became a head of IT department. His main interests are history, soccer, swimming and other sports.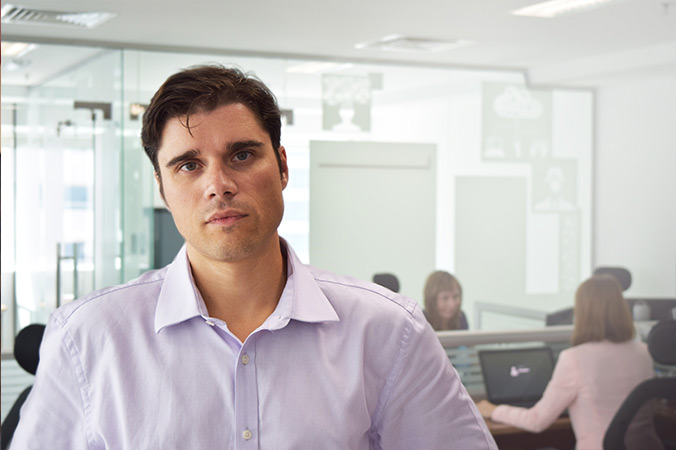 Evgeny Chubko, Managing Partner
After graduating from Moscow Institute of Electronics and Mathematics Evgeny has been working in different business industries such as FMCG, logistics, consulting and holding different positions – from ordinary employee to head of departments. Has been living and working in the UAE since 2010. Evgeny is interested in history and psychology, is active soccer playing, likes to practise and improve his skills in snowboarding.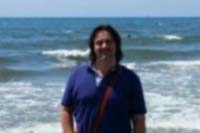 Vadim Harchenko, commercial director
He was born in Norilsk in 1996. He has graduated from the Moscow Automobile and Road Institute as a specialist of economic science. He worked in Moscow in different commercial structures. In 2011 he was invited to the company as a commercial director. Vadim is interested in sports and travel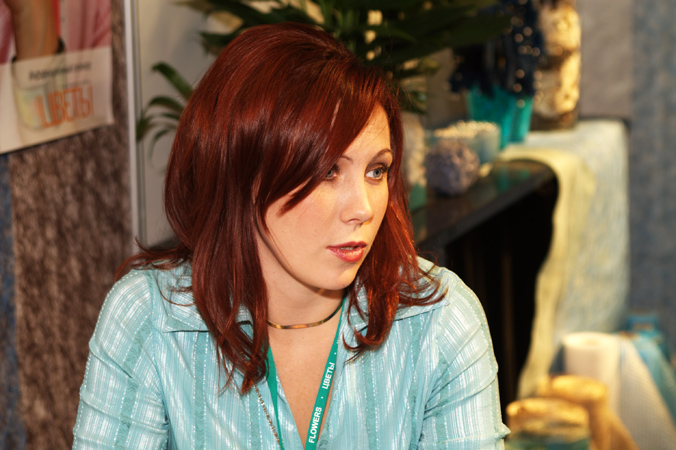 Svetlana Belush, Project Manager
Born in the city of Krasnogorsk, Moscow Region. Gained higher and professional education in Moscow, worked as a geography teacher and later, as a business manager in the large flower company. Challenges of life in megalopolis helped her to become stress resistant and purposeful, while maintaining a positive attitude and humaneness. Experience of working in the school instilled punctuality, high level of responsibility and ability to find a solution to come out of the most complicated situations. She likes her work, loves to cook, travel, put jigsaw puzzle together and to have some fun with her three kids.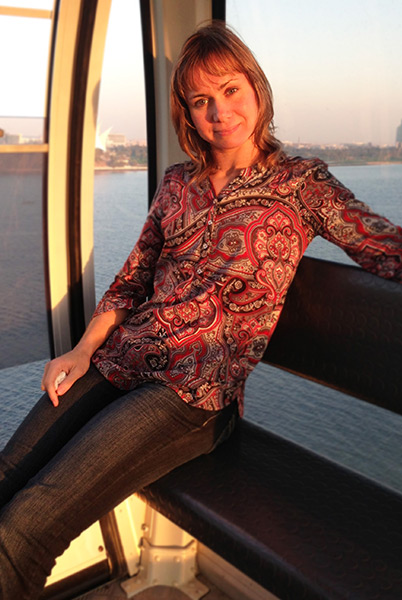 Olga Klabukova, Project Manager
Born in Moscow, graduated from Moscow State University of Food Production as specialist in information systems in economy. She loves to travel and does not miss the opportunity to do a workout or try a new sport.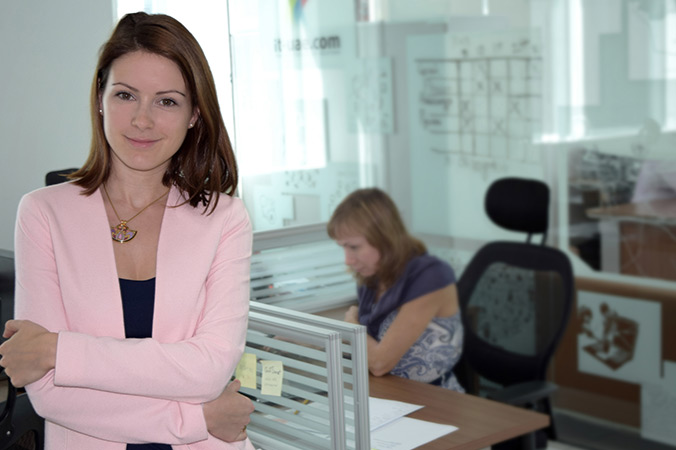 Irina Tadello, Project Manager
Born in Kaliningrad, was growing up in Latvia and studying in Slovenia. Continues her master studies in Australian University in Dubai. Dancing, traveling and snorkeling is her passion. The goal for the next year is to restore piano playing skills.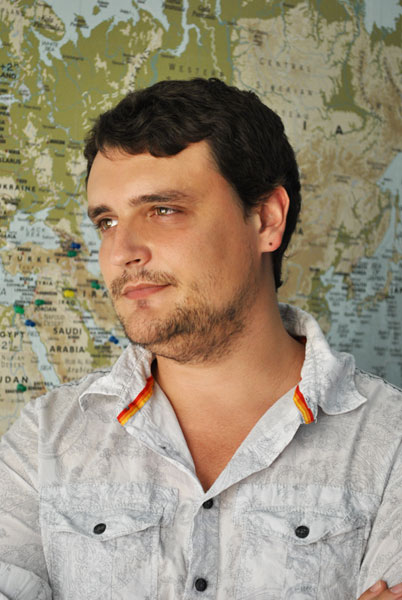 Sergei Kornilov, Designer
10 years of successful work in the field of 2D design (polygraphy/web/brandbook). According to Sergei, it does not matter the 2D or 3D, polygraphy or web design, corporate style or video – the most important is unique original idea and its significance. All the rest is just a nice picture.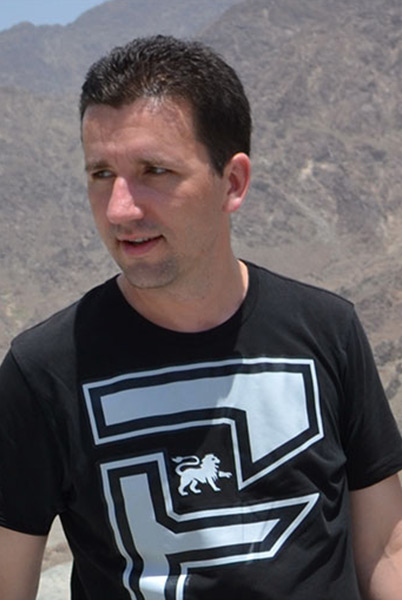 Alexander Serebrennikov, Head of Web Development
Alex is specializing on complex custom web-solutions: PHP, JavaScript, HTML5, CSS3, Symfony2 and jQuery.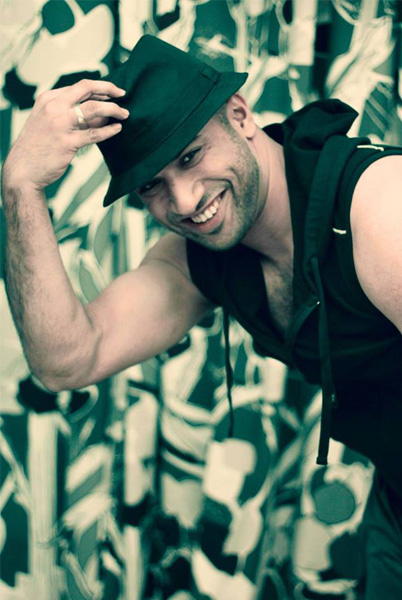 Naeem Khalid, DU Department Project Manager
"Born in Dubai in 1985. In 2009 graduated from Calicut University in India as a bachelor of commerce. Started his career in Dubai in 2011 as a counter staff. After 6 months Naeem was promoted to the supervisor position and after 2 years became a Project Manager Assistant. During next 3 years Naeem has been gaining experience and after 3 years became a Project Manager. He loves photography, fashion design, travelling and video games.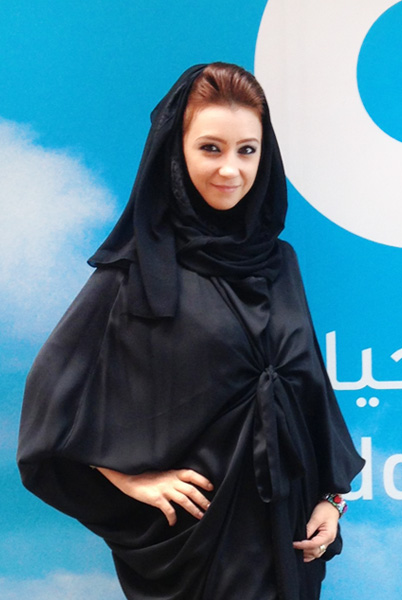 Diana Melnikova, DU Department Project Manager
Born and grown up in Tashkent. Has moved to Dubai in 2002.With the experience of 6 years in the field of sales she is heading the department of DU telecommunications services. Considers herself responsible and fair person. She respects people with ambitious and high goals. Diana has a daughter and her goal is to become a great example to her daughter.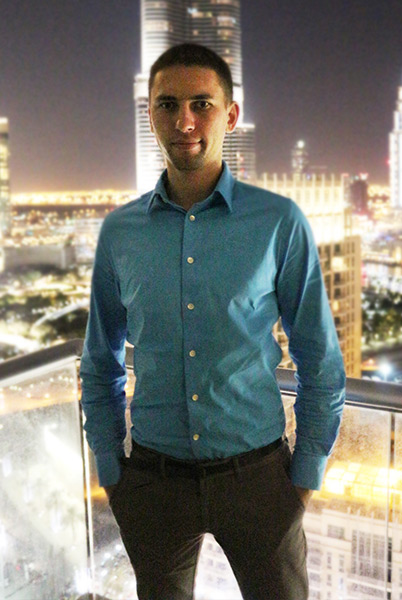 Ruslan Pulatov, IT Administrator
Born in Tashkent. Graduated from South-Russian State University of Economics and Service. Working as an IT engineer. Likes sport activities and travelling. Highly responsible and always positive person.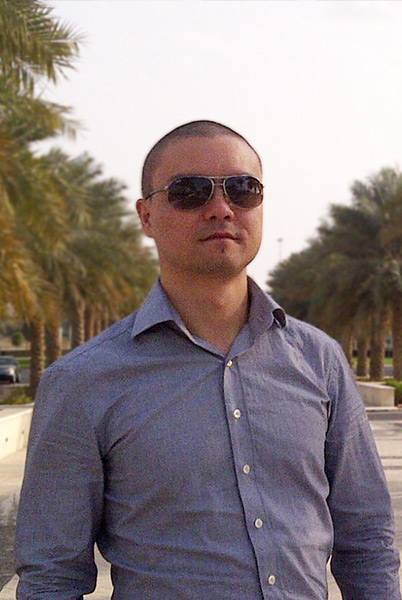 Alymbek Murzaliev, System Administrator
Born in Kirgizia, graduated from the Technical University as an IT engineer. Respectable family man. Alymbek likes nature - mountains, sea and desert and does not like chicken biryani and noodles.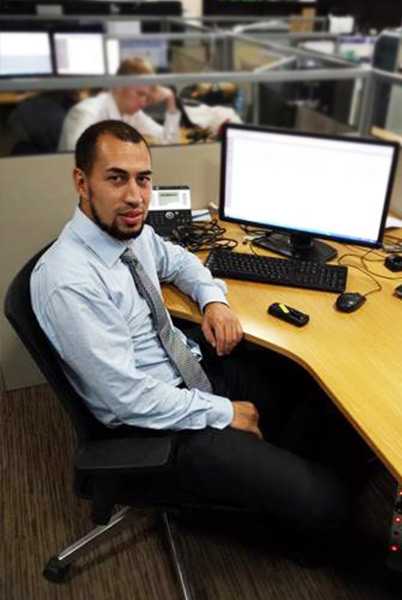 Bauyrzhan Kussayev, System Administrator
Born in the Taraz city of the southern part of Kazakhstan. Graduated from Almaty University of Power Engineering and Telecommunication with a degree in "Radio, electronics, telecommunications". After moving to Dubai continues to follow his biggest passion - work with the IT technologies.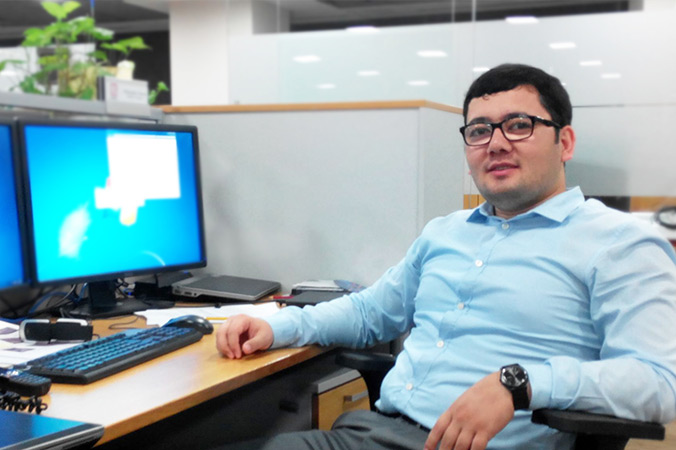 Murod Mamasaliev, System Administrator
In 2009 has graduated from Nizami Tashkent State Pedagogical University with a Bachelor degree in Engineering and Computer graphics and Master degree in Management. Obtained training in Cisco Networking Academy and IT system and network administrator courses in NIIT-Delhi. Volunteer in UNDP, UNFPA, UNV, iERN. Master of Sports in chess.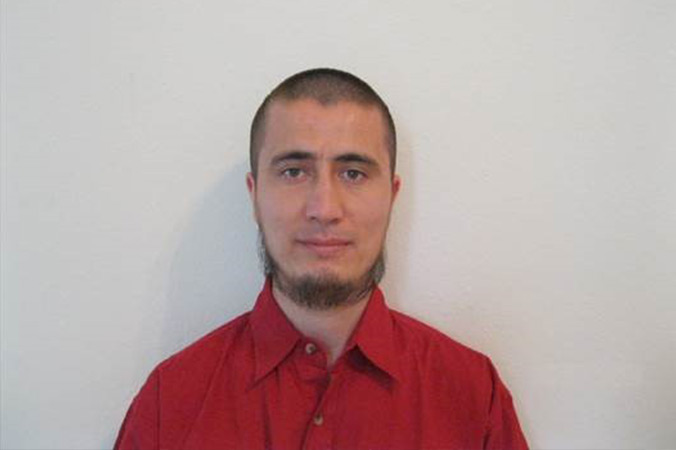 Tair Yunussov, IT-Manager
Cisco CCENT, CCNA, CCNA Voice, CCNP, MCSA 2012, MCITP
Likes football, snorkeling and dealing with computer networks. Is guided by the principles: For a man to achieve all that is demanded of him, he must regard himself as greater than he is (by Johann Wolfgangvon Goethe) and: If a person does not attempt to do more than he can, he will never be able to do all that he can do (by Henry Drummond).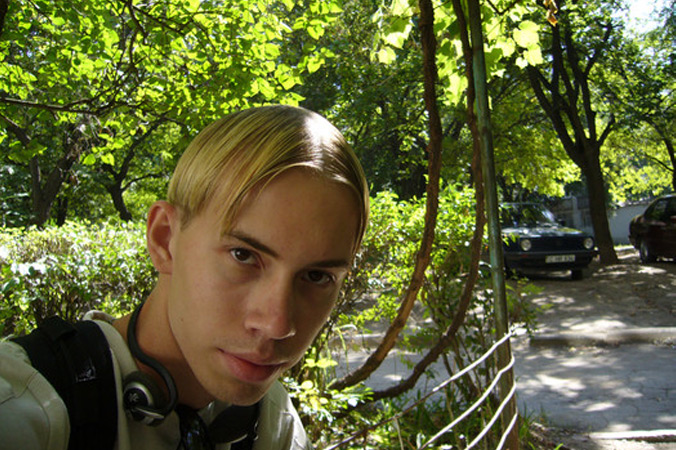 Ivan Petuhov, System Administrator
Got involved in gadgets since primary school years. Ivan has acquainted with the computer for the first time in the 5th grade and firmly decided to choose this direction for future development. He has got his personal computer at the age of 15 and started to show a great interest in programming. After two years became an active explorer of Windows OS. Completed several courses, studied informatics at the university. Ivan likes active leisure activities with friends. Rises his enthusiasm for work by following the principle – the more active is the leisure, the biggest is wish to earn for it.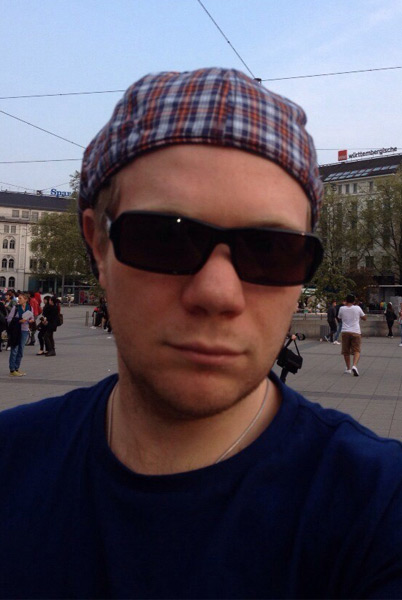 Vladimir Bychkov, System Administrator
Graduated from the National Aviation University of Kiev with a degree in protection of the limited access information and automated information processing. His professional interests are: information security (access control models, data loss prevention, and audit) and wireless networks. His hobbies are music and autosport.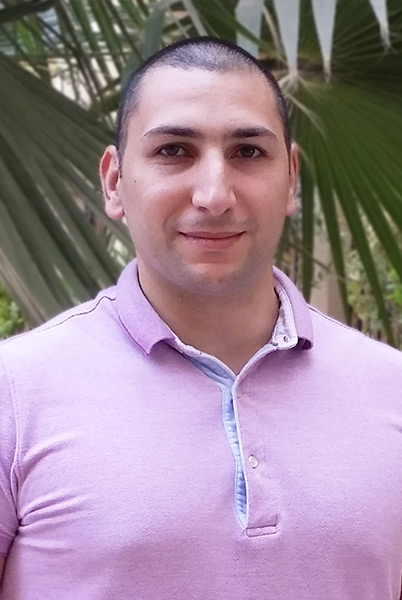 Anar Azizov, System Administrator
Born in Donetsk city of Ukraine. Graduated from Computer Academy "Step" with degree in network and system administration. Anar has obtained training and passed CISCO certification exams: CCNA Exploration: Network Fundamentals, CCNA Exploration: LAN Switching and Wireless, CCNA Exploration: Routing Protocols and Concepts, CCNA Exploration: Accessing the WAN. His hobbies are sport, reading and following the innovations in the IT industry.
Rakhat Utebayev, System Administrator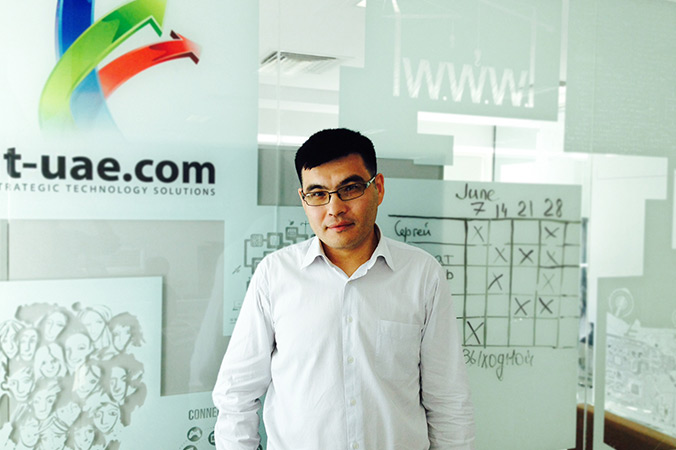 Has graduated from Kazah National Technical University program of automation and control systems. Rahat has over 10 years of experience in the field of information systems administration. After arriving to Dubai Rahat became a Microsoft Certified Solution expert and continues expanding his knowledge about server infrastructure.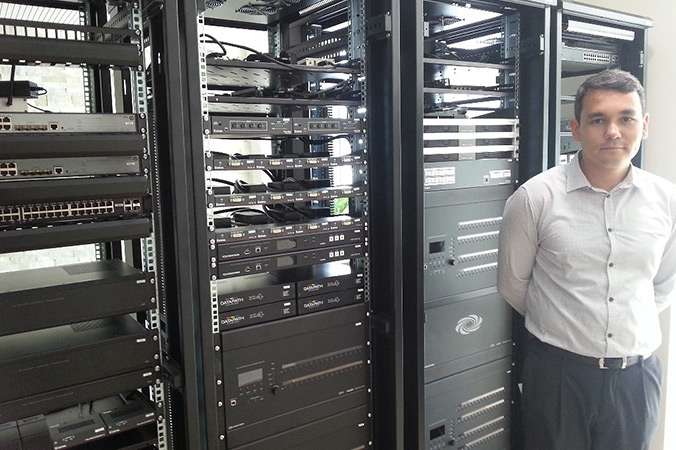 Timur Yuldashev, System Administrator
He has got into the world of IT adventures in his early years when first computers Spectrum and Atari were launched for a mass market. His biggest wish is to create a world around where everything works how it should be! Passionate about programming and sport, particularly running and swimming.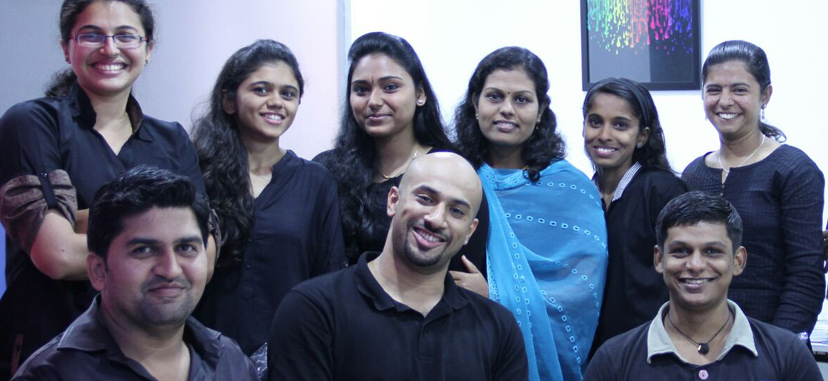 Office in India
The dynamic backend team of Strategic Technology Solutions – a home away from home. Together we climb the strategic stairs of success. For us, work is equivalent to a party and no client shall leave our party unsatisfied. Backed by uncompromising support of our management team, we are trained to work in perfect sync with the sales team. With constant self-evaluation and checks we remain up-to-date with the changing market trends, requirements and values. We are thus an unique blend that takes customer satisfaction and performance deliverance to a whole new level.